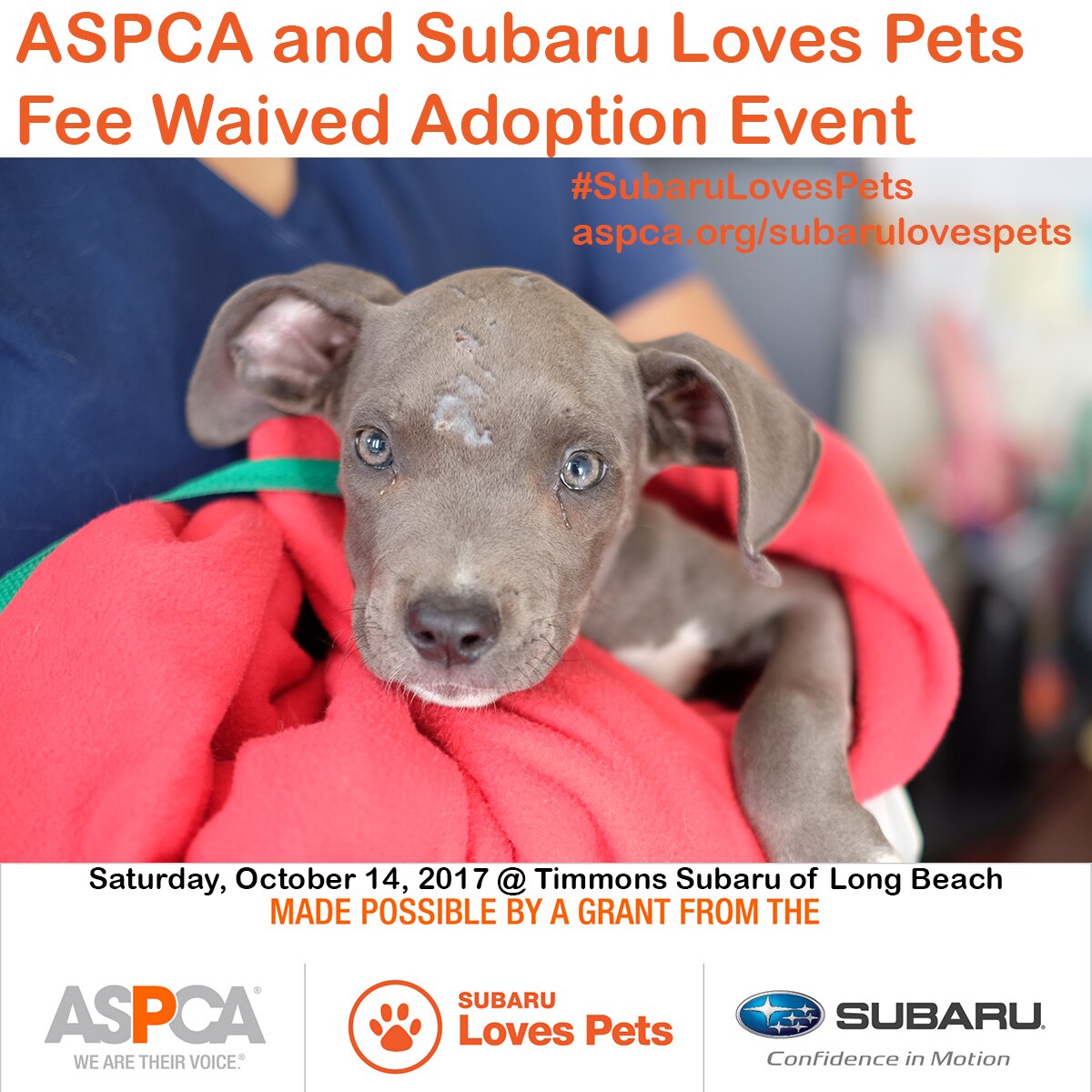 We don't just love Subaru vehicles here, at Timmons Subaru, we also love our furry-friends. Just look at this adorable puppy up above. Those eyes will make anyone fall in love. If you have been wanting a loyal and devoted dog, but haven't found the perfect one, we encourage you to join Long Beach Animal Care Services and Timmons Subaru at our lifesaving adoption event on Saturday, October 14th. This event will be held at our dealership from 11am to 3pm and we hope to see every single one of our customers during these times. We will have many different dogs and perhaps some of their feline friends, at our dealership who are all looking for their forever home.
Some of these animals have had a hard early life while others have just simply been forgotten. They each just want a friendly face and a loving heart to greet every day and want to provide all of their love and enthusiasm in return. Why not find your next member of the family here, at our Subaru Loves Pets Event. You don't even have to pay anything because all of their adoption fees will be waived during this time frame.
October is Subaru Loves Pets Month and we are honored that we have the opportunity to participate in this nation-wide event. We can't wait to see all of the adorable little puppies, cute grown up dogs, and whatever other pets that may come our way.
Follow this event on #SubaruLovesPets to see what other Subaru dealerships are doing around the country. We look forward to seeing you on Saturday, October 14th, from 11am to 3pm and can't wait to see which furry-friend you take back home with you!