It is that time of year again! The annual Toy Jam and Car Show is Saturday, October 7th, so come show off your Subie and donate toys for charity. Timmons Subaru is proud to be a part of this truly amazing charity event that puts a smile on the faces of so many sick children at Miller Children's Hospital.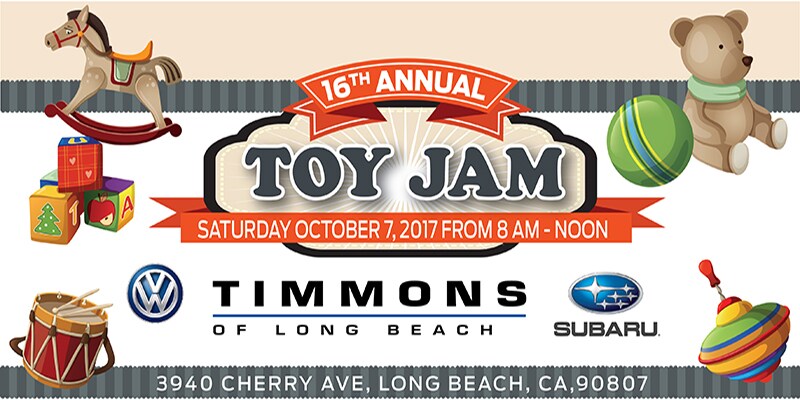 Haven't heard of Toy Jam? Toy Jam is an amazing charity event that supports children with life-threatening illnesses at Miller Children's Hospital. Once a year Volkswagen and Subaru enthusiasts get together to show off their beloved vehicles and brighten the day of many sick children. This is a special day for so many families at the Miller Children's Hospital. Last year a boy and his dad got to escape the hospital for a while and sit in their dream car, a Subaru STI.
How can you help? You can bring a new toy down to Timmons Subaru before the 7th or come down and join the fun on Saturday, October 7th. You can also participate by joining the police escort to the hospital to present the gifts to the children and their families. We are also looking for volunteers to help with the festivities.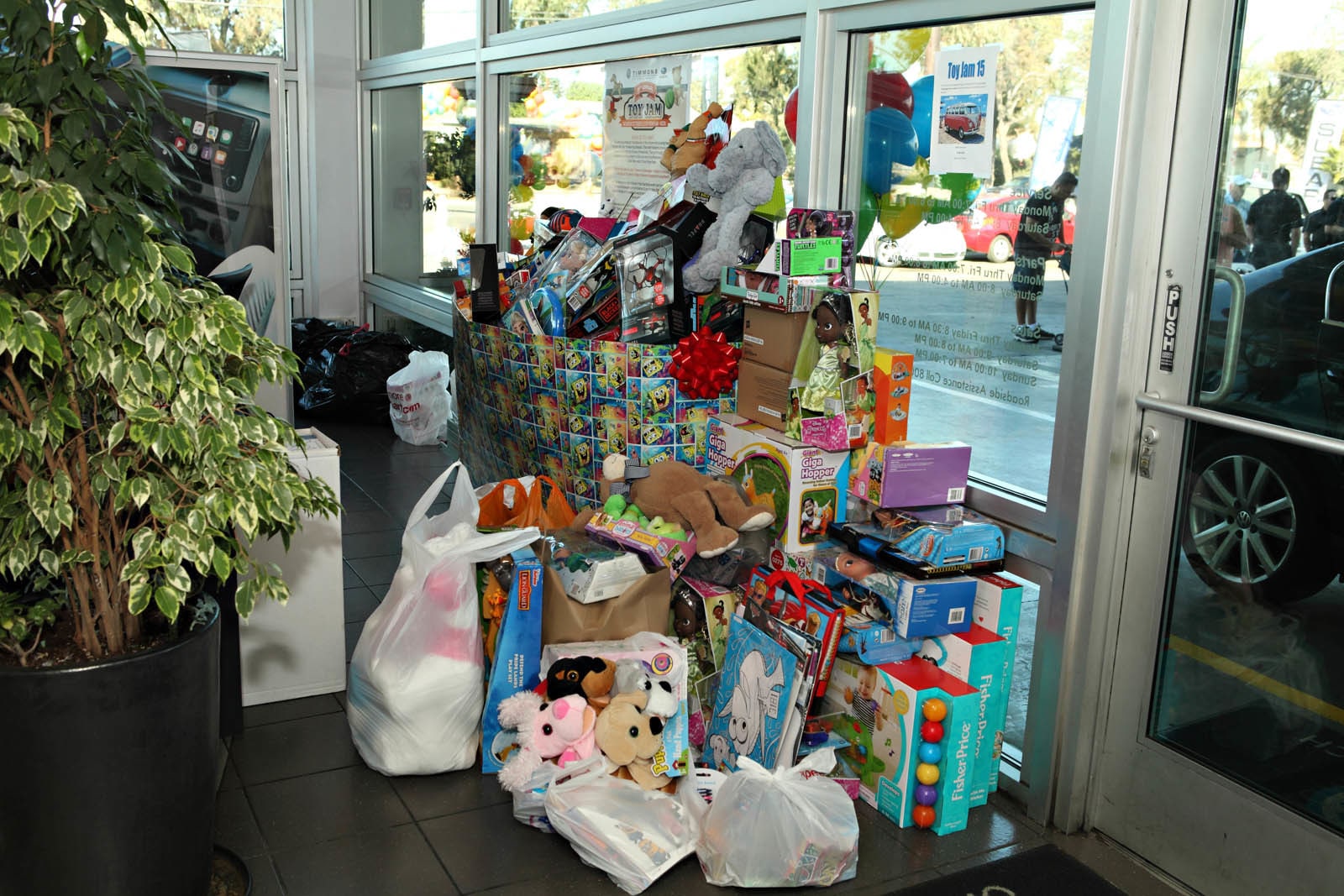 ?
You won't want to miss out on this amazing day of fun and amazing Subarus. So be sure to RSVP early and get a free entry to the raffle. Entry to the car show is a $10 donation and a new toy. Last year Volkswagen owners filled the car show – we want to change that! Let's fill the lot with Subaru models this year and show the Long Beach community how much we care.
Please email or call Jennifer Saur to RSVP or volunteer.
Contact Information:
Jennifer Sauer
JenniferS@timmonslongbeach.com
562-595-4602