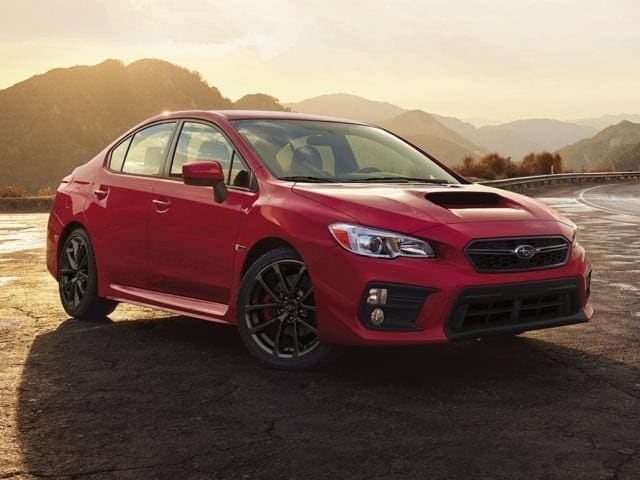 Earlier this month
we wrote
about the
2018 Subaru WRX
. It's certainly one of the more aggressively styled vehicles in the lineup. The WRX hasn't forgotten its rally roots and is a sports car with a powerful engine and suspension built for thrills. Plus, it comes with standard all-wheel drive, making it ready for all conditions!
The WRX is a great choice for enthusiasts who're after a certain type of aesthetics and performance not found on traditional sedans. It's got a reputation too! No, not just the bad boy (or bad girl) rep that comes with the sports car category, but a reputation for value and substance.
Two different 3rd party organizations gave the WRX top marks for its resale ability. The first was the ALG (they do analytics for TrueCar Inc.) and after forecasting they deemed the WRX a vehicle "expected to retain the highest percentage of their original price after a conventional three-year period."
The folks at Kelley Blue Book also had similar things to say, and they looked even further from 3 years to 5 years of depreciation. In fact, it was the fourth year the WRX earned the title for the 'sporty compact car segment'.
As you can see, buying a WRX is not just a fun idea, but also a smart one.
Visit us at Timmons Subaru to test one day. We're conveniently located to serve shoppers from Huntington Beach and look forward to helping you feel some excitement behind the wheel!