Quick to respond and with excellent resolution, Subaru StarLink Multimedia Navigation powered by TomTom® has tools to help you master the road.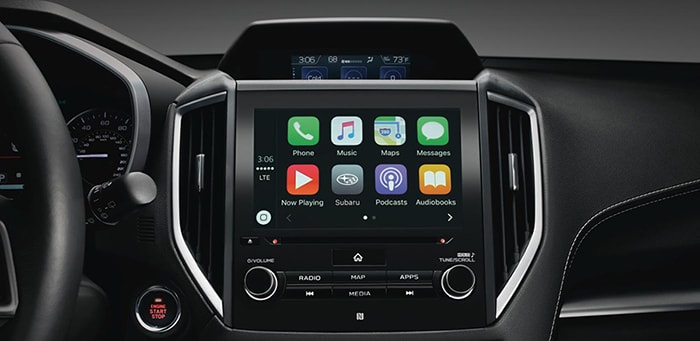 The large eight-inch touchscreen functions much like your smartphone or tablet and is very easy to use.

You can also use voice commands to safely change your destination while on the go.

For added convenience, the Quick Search feature can predict your destination based on your location as soon as you start typing. Tom-Tom®'s reliable turn-by-turn navigation maps for the United States, Mexico, and Canada will guide you. Plus you'll get three years of free map updates. You can count on the fastest route at any time of day with TomTom® IQ Routes; the world's biggest database of real travel times. You may also choose to have the directions read to you. They'll appear on the multi-function display for your convenience, as well. To help you know exactly where you are, TomTom® Navigation can offer up your landscape in full 3D. If you need something on the way, points of interest can help you find millions of gas stations, restaurants, hotels and more. Advanced Lane Guidance will clearly tell you which lane to take in complex, multi-lane situations so that you're prepared well in advance.

The advantage is entirely yours with innovative tools like these from Subaru's StarLink Multimedia Navigation powered by TomTom®.