Partnership Recognized for Ongoing Commitment to Reduce Landfill Waste from America's National Parks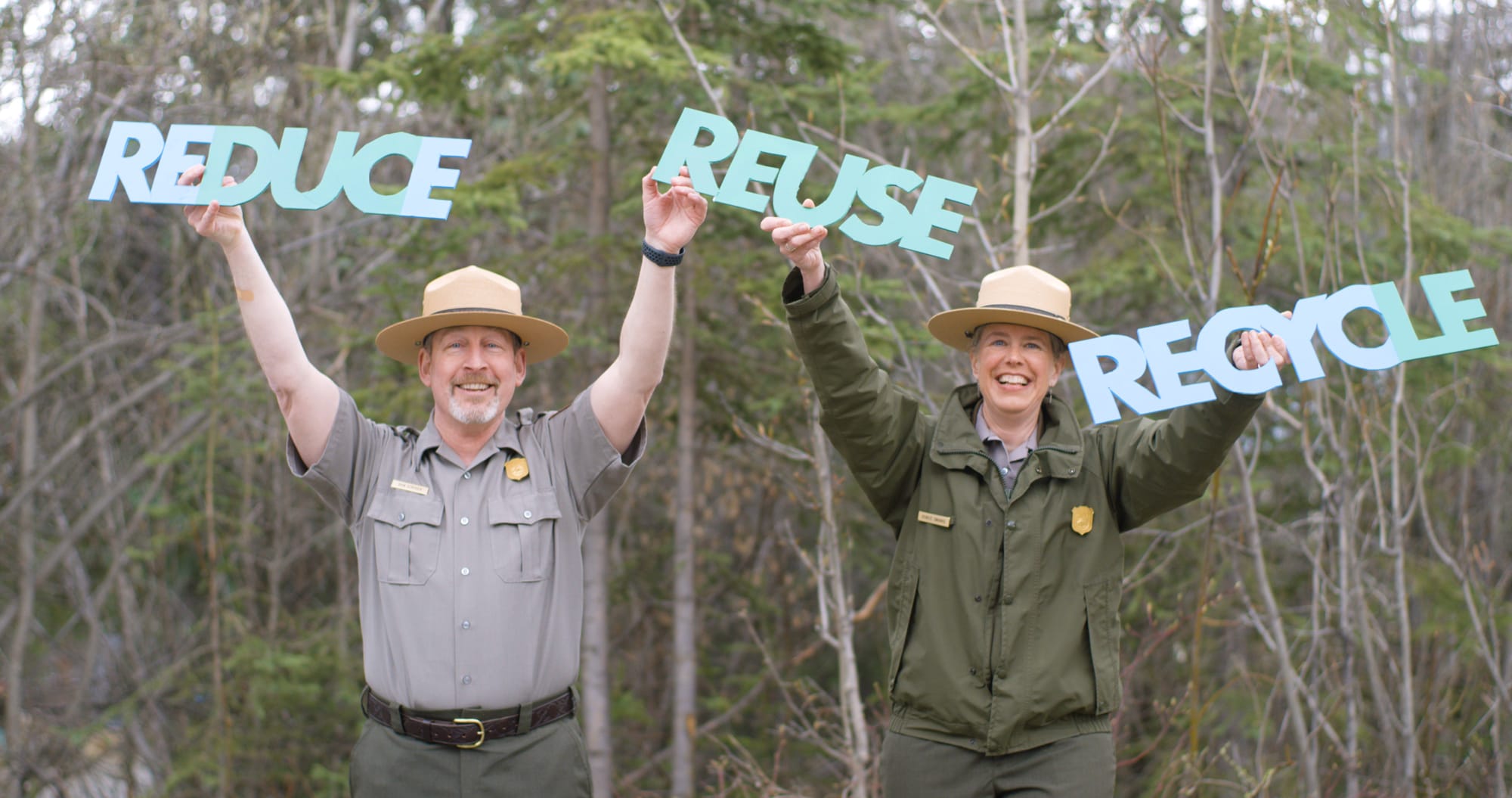 Subaru of America, Inc., along with the
National Parks Conservation Association
(NPCA), announced they have been awarded the
2020 Silver Halo Award in the 'Best Sustainability Initiative' category
by
Engage for Good
. Subaru and NPCA were recognized for the
Don't Feed the Landfills
initiative, an environmentally-focused campaign dedicated to preserving national parks.
Subaru of America has worked with NPCA and the National Park Foundation (NPF) toward a shared goal of reducing landfill waste in America's national parks, since 2015. Through extensive research over the course of 5 years, the automaker and NPCA tested landfill best practices, piloting programs in 3 iconic national parks –
Yosemite
,
Grand Teton
, and
Denali
. As part of this joint effort, Subaru and NPCA, in coordination with the National Park Service staff and many other partners, continuously work to find innovative solutions that will lessen the environmental footprint in and around our country's amazing national parks. Since the launch of the initiative, the three pilot parks have made significant strides, nearly doubling their recycling and composting capabilities and keeping more than 16 million pounds of waste out of landfills; That is the equivalent to the weight of 40,000 grizzly bears! (In case you were wondering!)
"Our national parks represent the very best of the American great outdoors, and we feel a responsibility to keep them clean and free of waste for future generations to enjoy," said Alan Bethke, Senior Vice President of Marketing, Subaru of America, Inc. "We are honored that our ongoing work with NPCA and NPF has been recognized by Engage for Good with this Halo Award, and hope our efforts continue to inspire others to take care of the world around us."
The successes and long-term future impact of the initiative can be attributed to the collaborative community-based tailored approach that they have utilized. By first identifying the biggest waste items found in the pilot parks, which includes food waste, cardboard, single-use plastic bottles, plastic wrap and packaging, steel and aluminum cans, glass bottles and jars, and single use portable propane canisters, each park set incremental goals in order to reduce the most waste.
"We set out to tackle an enormous challenge for all national parks – keeping millions of pounds of waste they produce out of the landfills," said Theresa Pierno, President and CEO for the National Parks Conservation Association. "With leadership from Subaru after successfully implementing zero landfill practices into their own operations, we joined forces and together have identified collaborative, innovative, and efficient ways to remove waste, and it's making a big difference. Using the scalable zero landfill best management practices and lessons we've learned from the three pilot parks, we hope to expand this work so national parks across the country can adopt and implement these waste solutions, making parks more sustainable for generations to come."
The
Halo Awards
, presented by Engage for Good, are North America's highest honor for corporate social initiatives and cause marketing. This is the 18th year that
Engage for Good
has honored businesses and nonprofits with Halo Awards for
doing well by doing good
.
"If the COVID-19 pandemic has taught us anything, it's the importance of companies leading with purpose. The companies that have been able to quickly pivot and make a meaningful impact are the ones that already had a strong corporate social impact foundation they could activate and further engage during this time of crisis," said David Hessekiel, President, Engage for Good.
A list of the Halo Award winners can be seen at
www.engageforgood.com/halo-awards
.
Don't Feed the Landfills
is part of
Subaru Loves the Earth
, our environmentally-focused philanthropic pillar of the
Subaru Love Promise
. To learn more about Subaru Loves the Earth and the environmental work Subaru does, visit
subaru.com/earth
and follow #DontFeedtheLandfills and #SubaruLovesTheEarth on Instagram, Facebook and Twitter to learn more and see this initiative in action.
Timmons Subaru Long Beach is proud of Subaru's achievements and continued efforts to show Love to the world around us. To see how we are supporting the community,
click here
.