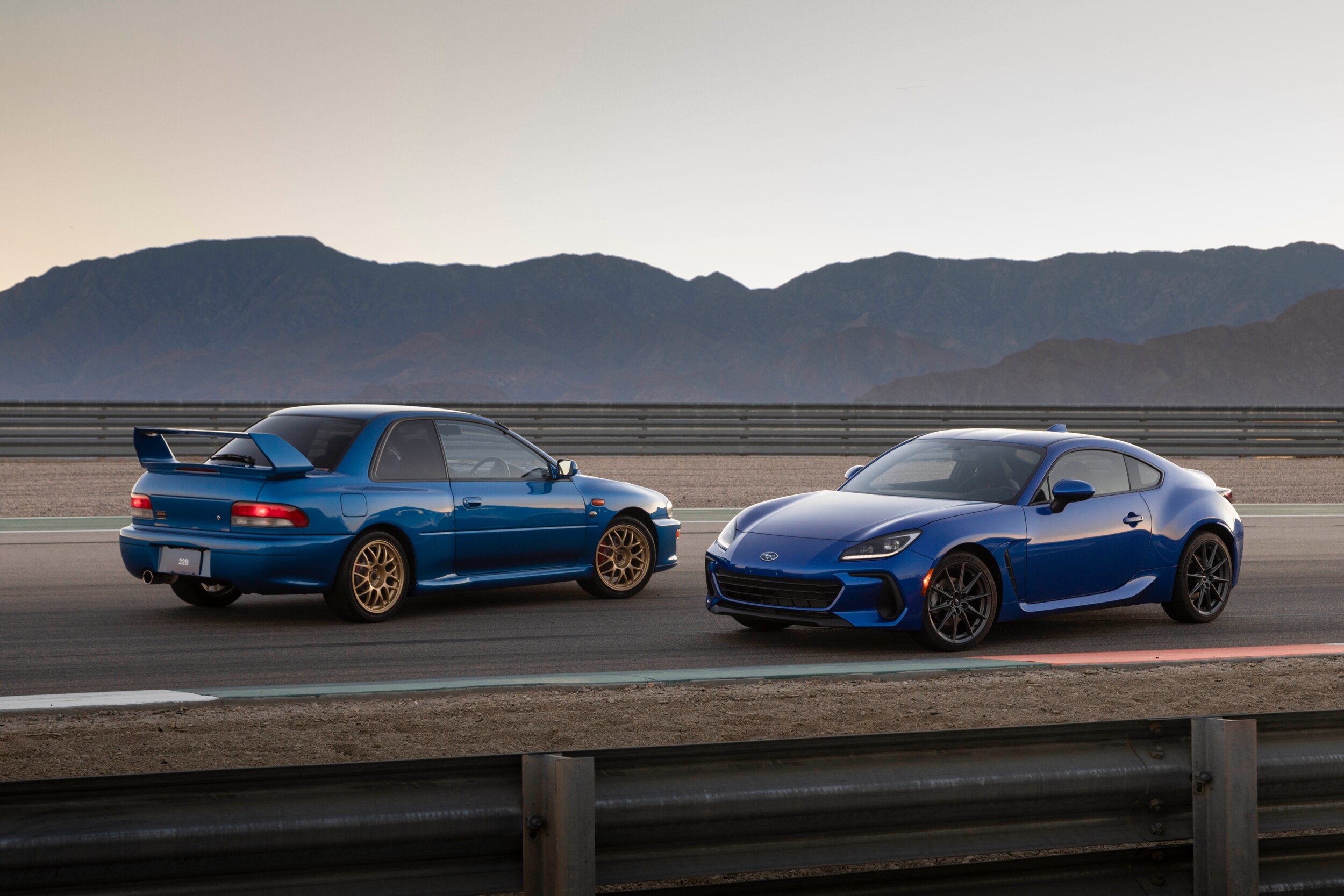 The all-new 2022 Subaru BRZ sports car made its Global Debut at the Thermal Club Raceway in Thermal, CA. Subaru developed the all-new BRZ with the same spirited design that defines the current BRZ: low vehicle weight, a powerful engine, an ultra-low center of gravity with precision steering and handling in an affordable 2+2 package. A pure sports car with Subaru DNA.
Running counter to the current trend of power over precision, the 2022 Subaru BRZ focuses on simplicity and fun. Designed to deliver an unmatched driving experience, the all-new BRZ features a new and more powerful 228 horsepower 2.4-liter horizontally opposed engine, offering unrivaled handling and quick reaction to driver inputs. The 2022 BRZ will be offered with two possible transitions; the standard six-speed manual, or a six-speed automatic with a new Sport mode designed for more aggressive driving. The new Sport mode allows for more rapid downshifts with automatic throttle blipping to maximize performance.
Clever and Modern Design
Despite its lean, sporty appearance, the Subaru BRZ has never sacrificed everyday comfort or practicality. The 2+2 seating and folding rear seats create a useful cargo area that has space for carrying a mountain bike, golf clubs, or even four race tires and tools for track days. The 2022 BRZ's bold new styling is as impressive as its handling prowess. The BRZ is a modern, agile, and powerful sports car, with focused and functional details.
Chassis
Featuring a bespoke chassis, the BRZ takes full advantage of its ultra-low center of gravity and high-strength body structure. With a 101.4-inch wheelbase and near perfect weight distribution, the 2022 Subaru BRZ is nimble and easy to control. Using design elements from the Subaru Global Platform, the chassis has gained rigidity through a reinforced chassis mounting system, sub-frame architecture and other connection points. The double wishbone rear suspension system provides outstanding bump absorption to enhance tire grip over varied surfaces.
Production of the Subaru BRZ will be at Subaru's Gunma, Japan assembly plant. The 2022 BRZ will go on sale early Fall of 2021.
At Timmon's Subaru we are all excited to get behind the wheel of the new 2022 BRZ. But if you don't want to wait until Fall 2021 to get your hands on a new sports car with Subaru DNA you can see our inventory of new BRZs here.