At Subaru, it is our goal to make the pursuit of knowledge available to as many minds as possible. We know the deepest learning happens when students have the tools they need to inspire new ways of thinking and seeing the world.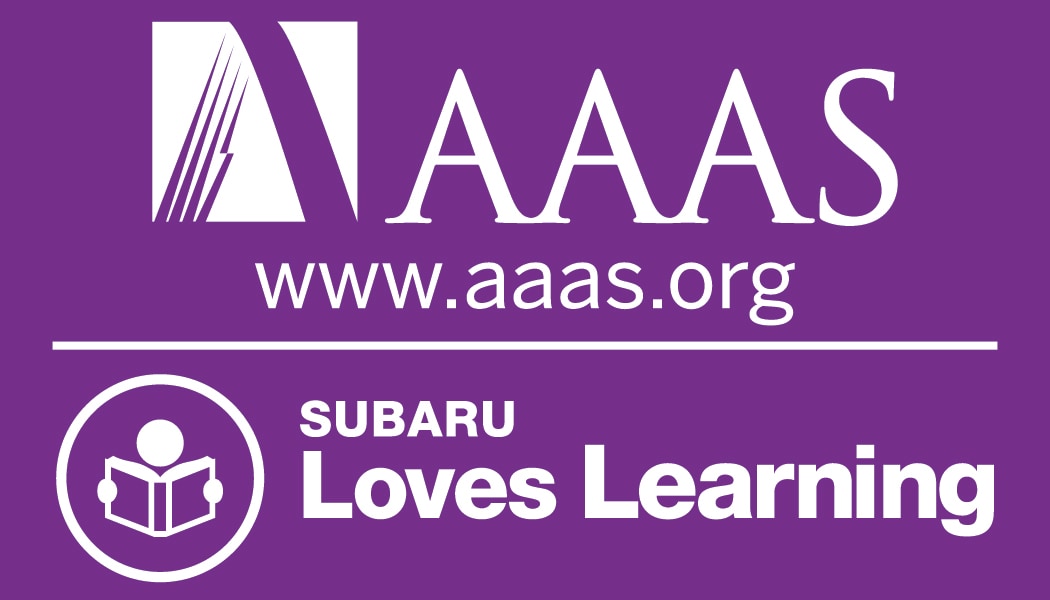 Through the Subaru Loves Learning initiative this August, we will be supporting the American Association for the Advancement of Science (AAAS) and donating award-winning science books to local students in our community.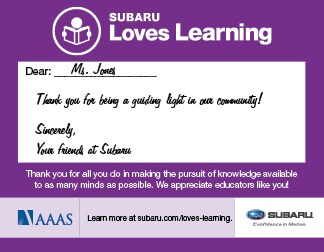 With more than 100,000 members, AAAS serves as an authoritative source for information on the latest developments in science. AAAS seeks to "advance science, engineering, and innovation throughout the world for the benefit of all people."
Visit us during the Subaru Loves Learning initiative this August and we will donate an award-winning science book on your behalf to a local school. Pick up one of our customized note cards to include a personalized note to an educator in your community. While you're there, show your support for AAAS by taking a picture of yourself with our Subaru Loves Learning placard and uploading the picture to your social channels. Together, we can encourage others to support our local schools in need.