New Subaru Parts and Accessories Are the Real Deal for Long Beach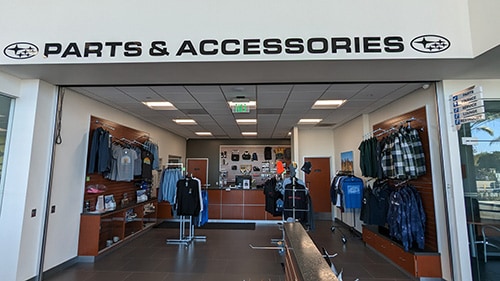 If you're not getting genuine Subaru parts and accessories in Long Beach, then your vehicle just isn't reaching its full potential. While generic aftermarket parts may seem like an economical option, they might end up costing you more in the long run.
Generic parts don't guarantee the same type of fit and function of genuine components, and in extreme cases can actually void your vehicle's remaining warranty. At Timmons Subaru, we're committed to giving our friends and neighbors in Huntington Beach, Fullerton, Costa Mesa, and Torrance CA the very best--so when you need new products or replacement parts for your Outback, Forester, WRX, Legacy, or Impreza, you can trust in the expertise of our experienced staff. We'll help outfit you with all of the equipment that you need for a long and healthy life with your car.
Shop air and cabin filters, batteries, brake pads and rotors, windshield wiper blades, spark plugs, serpentine and timing belts, and of course new Subaru tires in Long Beach, and order with ease.
Selecting, Ordering, and Installing Your Subaru Parts
If we don't have the parts you need in stock, we'll order them for the expansive Subaru catalog and have them ready for pickup in no time--just leave a contact number and we'll get in touch with you when your order is ready. If you need assistance with installation or replacement, schedule an appointment with our auto service center and we'll take care of the dirty work for you.
As you browse available parts and accessories, including great new Subaru gear, don't forget to take a peek at our available parts specials and coupons. Take advantage of vouchers to save money on specific equipment, tires, or on your entire order!