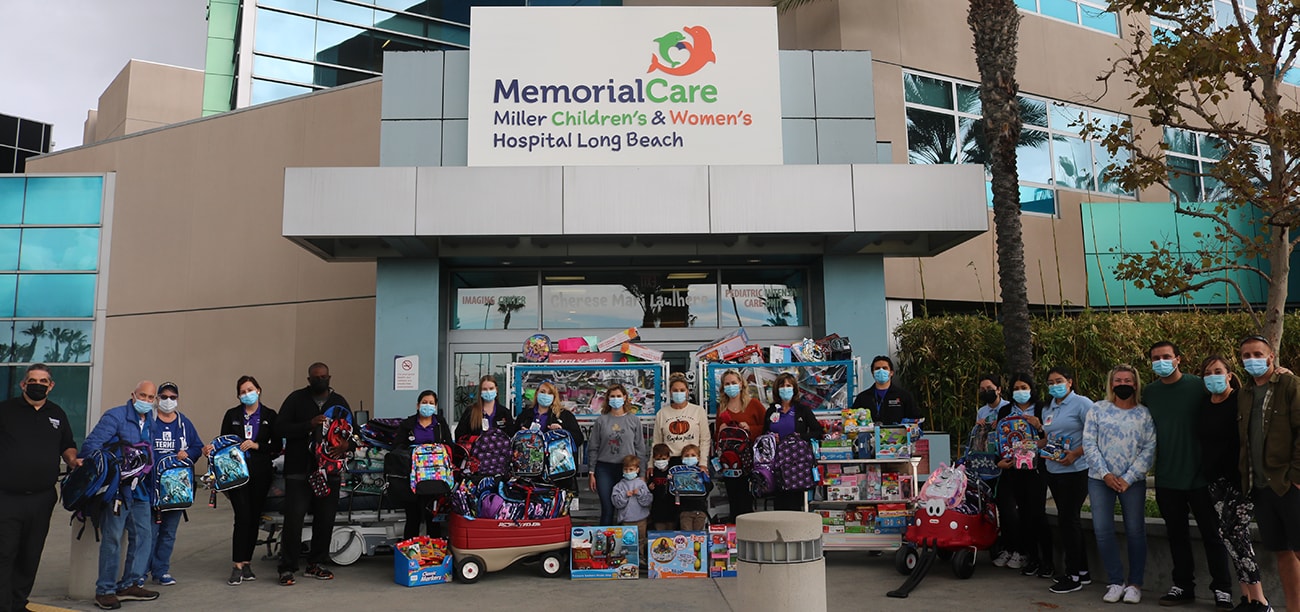 20th Annual Toy Jam Toy Drive, Car Show and Raffle was a huge success!

Saturday, October 23rd

Timmons of Long Beach
3700 Cherry Ave
Long Beach, CA 90807
Toy Jam is an amazing charitable event for anyone with a loving heart for children with life-threatening illnesses. This event happens once a year and is a great way to brighten the day of the kids at MemorialCare Miller Children's & Women's Hospital Long Beach. They go through some scary procedures without a hand to hold, so a toy or stuffed animal may be just what they need to face those fears.
How can you help?
Anyone who wants to contribute in this charitable event can bring a new, unwrapped toy to Timmons of Long Beach by October 23rd and buy some raffle tickets for a chance to win some amazing raffle prizes. Have a vehicle you'd like to show off?
Register for our car show!
This year, you can even donate toys and gifts online via their Amazon Wishlist! Items will be delivered directly from you to the hospital. Follow this link to their wish list:
https://www.amazon.com/hz/wishlist/ls/3FTQ56LVL0UC0
This event is HUGE for both the kids and their families.  It helps children cope with hospitalization by enabling them to forget about being in the hospital for a while, and to feel special.   Extra toys that are collected are placed in (what we refer to as) The Magic Closet of Toys for future kids to select a special gift.  This is the prime time for the closet to be nearing empty because most of the big donations happen in December.
100% of the toys and proceeds goes directly to Miller Children's & Women's Hospital Long Beach which is not-for-profit, pediatric teaching hospital. They treat more than 8,000 children each year and has become a regional pediatric destination for more than 84,000 children who need specialized care in the outpatient specialty centers.
RSVP early and receive a free entry into the raffle. It is a great event and I hope you help us make it the best one yet!

Please e-mail or call me to RSVP... want to be an overachiever? We are always looking for volunteers to help with the festivities. Plus, don't forget to forward this invite to fellow Subaru owners.
For info please contact Sandra at 562-980-0707 or email ToyJam@timmonslongbeach.com





MemorialCare Miller Children's & Women's Hospital Long Beach is a community-based, non-profit hospital. Contributions made to MemorialCare Miller Children's & Women's Hospital Long Beach Foundation are tax deductible to the fullest extent allowed by the law. IRC section 501(c)(3) Tax ID #95-6105984.
Hours
Monday

9:00 am-7:00 pm ~ Closed for Independence Day

Tuesday

9:00 am-7:00 pm

Wednesday

9:00 am-7:00 pm

Thursday

9:00 am-7:00 pm

Friday

9:00 am-7:00 pm

Saturday

9:00 am-7:00 pm

Sunday

10:00 am-6:00 pm