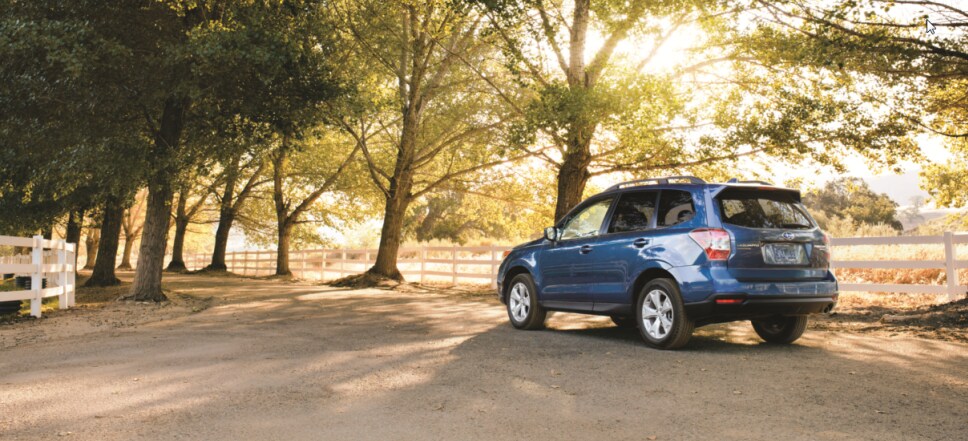 If you're one of the many drivers in Long Beach, Fullerton, and Huntington Beach currently leasing a new Subaru, then you know of the many fun and stress-free benefits of upgrading to a brand-new Outback, Forester, WRX, or Legacy every few years. But if you're still on the fence about whether to buy or lease your next new car, maybe we can help.
There are a few big common myths and misconceptions when it comes to leasing a new car, and we're here to bust them:
Myth: Leasing is a waste of money.
Reality: When you lease a car, you pay only for the value lost in vehicle depreciation--it's no different than buying a car and selling it a few years later
Myth: If you drive a lot, you can't lease a car.
Reality: Leasing can actually be very beneficial for high-mileage drivers, because you won't be putting a ton of miles on a car that you are 100% responsible for; Subaru leases allow for up to 30,000 miles per year
Myth: Leasing a car won't affect my credit.
Reality: Since leasing a car is a form of financing, it does affect your credit; however, if you choose a car deal you can afford, you can drive a brand-new car while building up your credit score with on-time payments!
Read on below to see some of the top pros about leasing vs buying a new Subaru. If you're still undecided, visit our Long Beach dealership to take a test drive, get a feel for a few new cars, and chat with our expert team to see what will be the best choice for you.
Benefits of Leasing a New Subaru
Sporting a new car every two or three years
To many car enthusiasts having the latest safety, style and efficiency features on a new Subaru out-beats owning a vehicle. Leasing allows the consumer to enjoy such luxuries every two to three years.
Avoiding a financial loss in the event of an accident
With third party vehicle history reports such as Carfax and AutoCheck, minor accidents rarely go unnoticed. Therefore, if your vehicle carries an accident history it is likely it will suffer from accelerated depreciation of up to 15% per year. However, when a lease term matures, the lessor is required to buy back your lease at a guaranteed fixed value, regardless of the accident history. The only stipulation is that you return the vehicle with repaired damages that are satisfactory standard, something your insurance provider takes care of.
Low loan to debt ratio
The entire debt of a car loan does not weight on a balance sheet. What does this mean to the consumer? A leased vehicle does not show up as a liability when your credit report is pulled up for a loan application - giving you the ability to borrow more!
Gap protection included
Gap insurance is included in all lease contracts! In the event of a collision totaling your vehicles value, the lease residual amount is paid off while your insurance pays the market value of the car.
Tax Incentives for business owners
If you're a business owner then leasing might add to your bottom line. The greater the lease payment of a vehicle, the greater the deduction - provided that the vehicle is in commercial use for more than 51% of the time.
Benefits of Buying a New Subaru
Modify your vehicle
The perk of purchasing a vehicle is that you can customize it to your heart's desire. This includes painting and adding accessories that will spruce up your Subaru.
Building equity
If you want to keep your vehicle after the loans maturity date then purchasing is for you. This will result in building equity and having leverage for purchasing your next Subaru.
Better financing
Banks offer low finance rates to new vehicles because the loan term is usually longer than a leasing term.
Check your deals before buying. The cheaper car might not be a better deal in the long run
Manufacturer Incentives
Purchasing a new Subaru often comes with factory incentives. Bonus cash back and zero-percent financing can be a great advantage if you're looking to save money.
Whether you're looking to sport a new vehicle every two to three years or in a situation where mileage constraints can deter your leasing option, Timmons Subaru of Long Beach will help you find a solution. Browse through our vast selection of new and pre-owned Subaru's and give us a call when you're ready to take a test drive!