Timmons Subaru is proud to partner with 
City of Stars Collision Center as our exclusive collision repair shop

About City of Stars Collision
Established in 2001, City of Stars Collision Center provides expert-quality auto body collision repair. Their company's services focus on body and frame repair, paint and refinishing, auto dent removal, and auto glass services for all makes and models. 
Located in Hollywood, they proudly serve customers residing within the greater Los Angeles area, and surrounding cities, including Long Beach. They have an excellent reputation for reliability, trustworthiness and dedication to workmanship. Putting their customers first, City of Stars Collision Center is best known for affordable and remarkable quality work. They work with their customers to meet their needs and budgets-no job is too small or too BIG. Your auto is special, a unique expression of your lifestyle.
City of Stars Collision Center employees are all ASE and I-CAR certified technicians.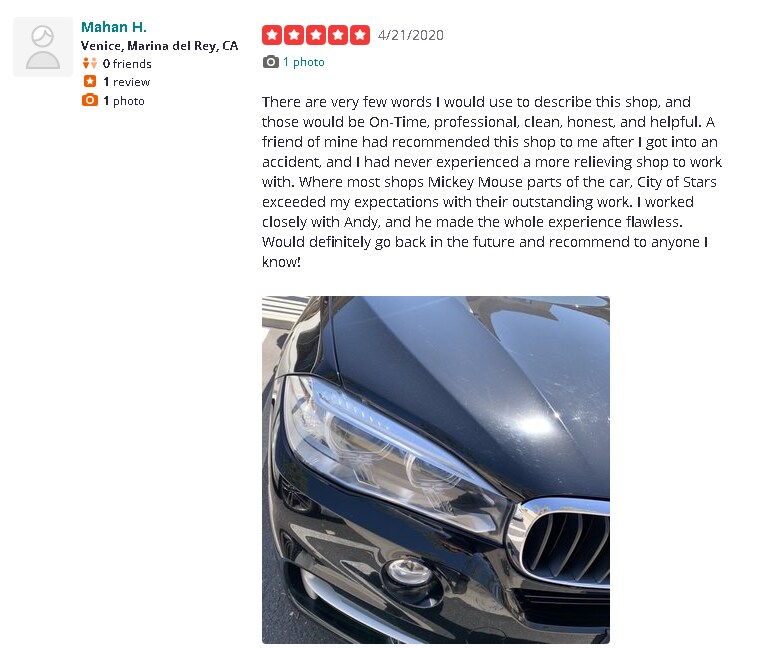 City of Stars Collision Center
4751 Santa Monica Blvd
Los Angeles, CA 90029
Telephone: 323-665-5700
E-mail: 
support@cityofstarscollision.com
Click here to learn more
Hours: 
Mon-Fri: 8am - 6pm, Sat: 8am - 1pm 
Timmons Subaru is an official Pick -Up and Drop-Off location
3700 Cherry Ave
Long Beach, CA 90807
Make an Inquiry
* Indicates a required field